Capacity: 5000 ㎡/day for Nonwoven Fiberglass Needle Punched Felt

Long Working Life: More than 4500 hours
Optional Feature: Single fiber, high porosity, gas filtration resistance and etc.
Temperature-Resistance: Max. Temp. 260℃
Our imported high tech fully automatic production line for Fiberglass Needle punched filter Felt, which guaranteed production efficiency, Fiberglass Needle Punched Felt quality and lowered product cost for Fiberglass Needle Punched Felt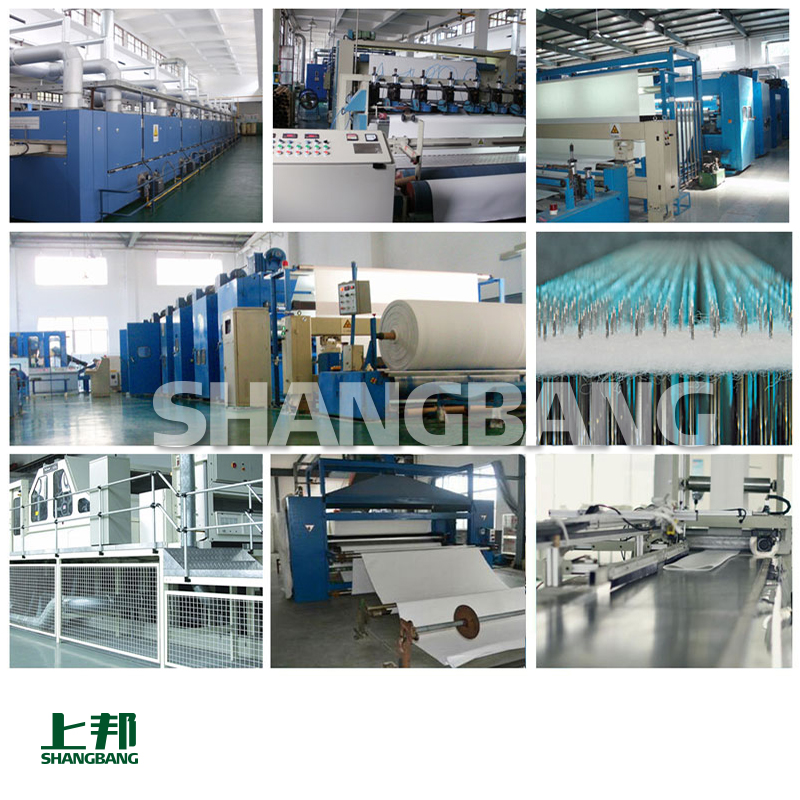 How to buy from us?
1. What you need to do?
You just need to tell us your all your working conditions in through details:
Size, material you want;
The former filters you use;
Your working conditions;
All the next jobs will be done by us:
2. What we offer?
Quick response
Quick delivery& Competitive price& stable fine quality
Professional technical and commercial suggestions provided by experienced staff.
Custom-made design
Free samples is accepted if you write to us.
The filtration accuracy and efficiency you want to achieve;
Meet clients demand for controlling dust emission
Meet clients' expectation of long working life
Meet requirement for high cost performance

We are passionate about what we do and we do things right. Contact us, let us help you choose the most economical Fiberglass Needle Punched Felt for your application.