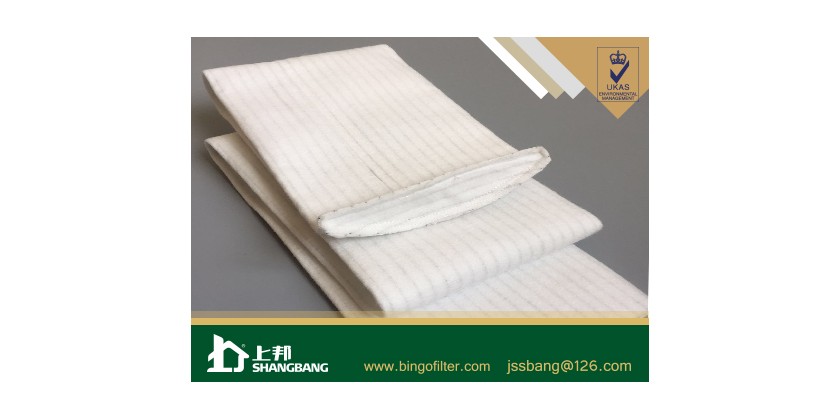 Polypropylene needle punched felt generally uses 3D or 6D polypropylene staple fiber, and with high-strength silk weaving enhanced scrim, with acupuncture reinforcement and calendering, heat setting and other post-processing process.
Polypropylene needle filter felt is mainly used for metallurgy, mining, petroleum, chemical, chemical fiber, medicine, food and other industries in the field of liquid-solid separation.

Sbang Brand polypropylene dust bag with a small vacuum resistance, energy conservation, easy to clean and other unique advantages, used in the flue gas temperature below 100 ℃ and acid, high alkalinity of the occasion or acid, alkalinity of the liquid-solid separation field.
Polypropylene filter bag made by sbang filter has better alkalinity resistance and better strength, we can produce according to your size and shape.
Normally recommended size is as below: 130*2450、133*3000、120*2450、160*6000, any other size or material you may need, also welcome to inquiry.