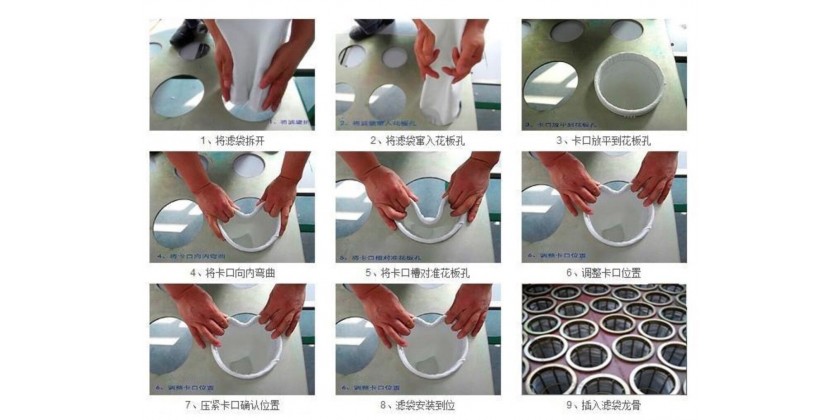 Do you know how to installation dust filter bags?
Shangbang filter has been in dust filtration for 20 years. We never stop learning and we love to share what we learned.
Hereby, we will tell you how to install dust filter bags into dust baghouse collector.
First open the side cover, remove the spray pipe, holding the dust filter bag, put the bag into filter chamber; then put filter bag close to the block in the hole in the plate, tighten the bottom fastening bolt, make filter bag closely attached to plate. And then check the tightness of the filter bag mouth and plate hole. Finally, install the injection pipe, adjust spray pipe and the spray blow hole is aligned with the center of the filter bag, fixed injection pipe nut, cover on the cover.
1. the filter chamber body and the bucket is fixed by the positioning bolt, leveling, spot welding, welding shall not leak.
2. air bag pulse jet valve and connecting pipe shall not leak.
3. filter cage installation
You can buy dust filter bags from Shangbang filter, we can offer professional people to make installation for you, overseas is also acceptable.