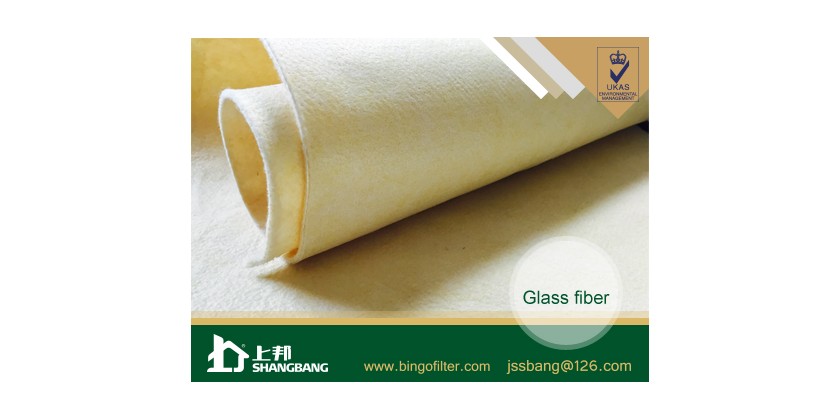 Fiberglass needle filter felt
Fiberglass needle filter felt has virtues of high temperature resistance, corrosion resistance, dimensional stability, minimal shrinkage of elongation, high strength. Besides, FMS needle filter felt is made of single fiber, three-dimensional microporous structure,it has little filtration resistance for air flow.It is a kind of filtration media of high speed and high temperature resistance.
It can be widely used in chemical, iron and steel , smelting , carbon black, power generation, cement kilns and other industries of high temperature gas filtration.
TECHNICAL DATA
Weight:

1000g/m2 ±10%

Fiber Content

Fiberglass

Felt Scrim

Fiberglass

Continuous Operating Temperature

260°C

Maximum Surge Temperature

280°C

Acid Resistance

Excellent

Alkali Resistance

Fair

Hydrolysis Stability

Fair

Breaking Strength

Machine Direction

1600 N/5 cm

Cross-Machine Direction

1800 N/5 cm

Air permeability m³/㎡*min

12-13

Width

Maximum 2.2m

Finish treatment

Singed, Calendering, Heat setting

Dipping, Membrane, coating