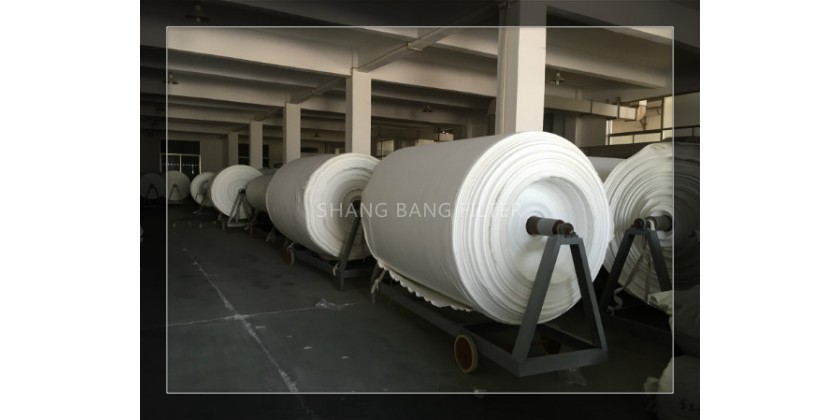 Needle Filter Felt Production Workshop---Shangbang Filter
Do you know how does the non woven needle punched felt is produced?
The first equipment is to open the fibers, then the fibre is punched by hundreds of needles, it is processed in to a layer of yarn. Normally our filter felt is made of 15-22 layers. Then, another equipment stamp this into felts, finally there is also heat seting, singing or calender. As the customers require, we will do accordingly.
Besides, there is also one layer of scrim in the middle of felts. The scrim has difference as well, it is made of filaments or staples. If you need stronger tensile, we can use filament fibers, and the cost is just a little expensive.
The needle felt is good quality or not, it also depends on the fibers. In the market, there is all kinds of fibers, normally imported fibers are better in some point.
Finally, there is also some surface treatment on the needle felts, like membrane, some chemical treatment like dipping.
Shangbang can finish all these production by ourselves, that why we have the cost advantage.
Please contact us for inquiry, best price is assured!