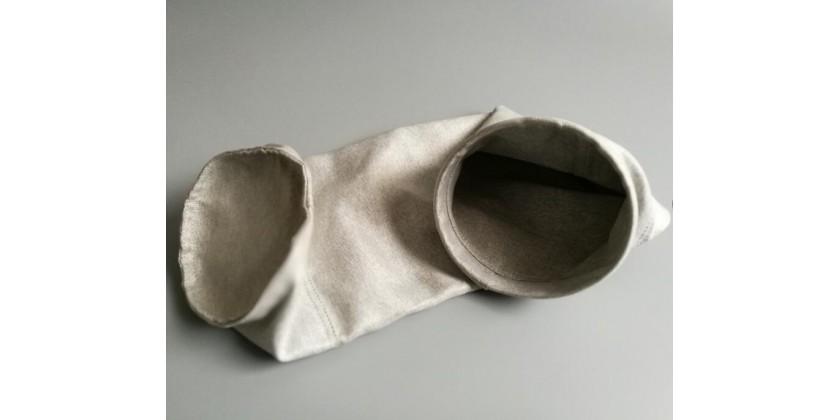 Fiberglass filter bag base material is made of a continuous glass fiber twill weave, the thickness is 0.3 ~ 0.35 mm, with reactive silicone, PTFE impreganation and other components for post-processing. This kind of dust collector bag is soft and smooth, easy to clean, can be used continuously at the temperature of 260 ℃, and the price is cheap. In the rotary kiln working condition, filter speed of 0.5m / min or so, the filtration efficiency of 99.8%, use negative pressure in the operation, and use sub-room cleaning bag cleaning, we use this fiber glass filter bag.
Glass fiber dust collector bag is suitable for filtration without filter cages or shrink bag for all kinds of bag filters, filtration speed is generally below 0.5m / min. The speed is too high, it will casue damage to fiberglass filter bag. This kind of fiberglass filter bag is widely used in cement plant.
We are air filter manufacturer, we have all series of fiberglass filter bag, we also have excellent fiberglass filter fabric, with the unit weight is 720gsm. Refer to the picture in attached.